MORE EXCELLENT NEWS!!!
Ertel Inc. is Now Exclusive Sales Representative Co. for Foxfab Power Solutions in Wisconsin & Michigan, with authorization to also Assist Interested Companies in Upper Great Lakes Region. Foxfab has a range of Generator Quick Connect Products, certified To UL-1008, UL-1773 & UL-891, in 100 Amp to 5000 Amp range, From 120 to 600VAC, 1 Phase & 3 Phase. These products are Engineered to allow Easy, Safe and Quick Access To power up a facility with a temporary or roll up Generator.  These are used during Construction, permanent Generator Maintenance, or Storm power situations.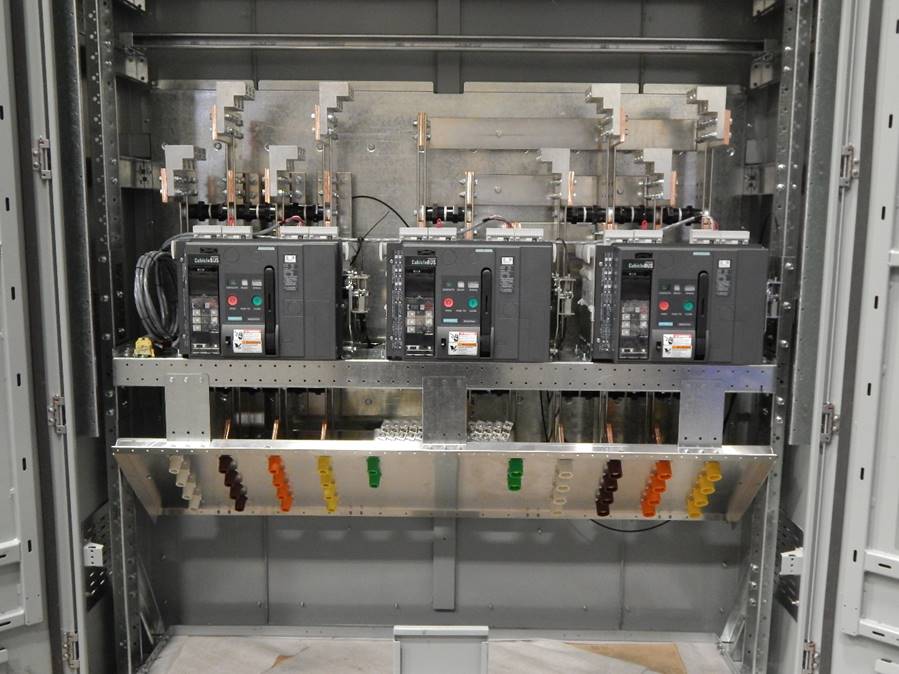 Problems for facilities without Generator Tie in equipment include:
Field Modifications to existing Switchgear
Building modifications to allow wiring access, drilling walls & coring floors
Running cables through public areas, windows and doors
Public Safety & Security
BENEFITS of Using FOXFAB Permanent Generator Connection Solutions:
Safe, Clean, Permanent Installation
Installed under Non-Chaotic Emergency Conditions
Keeps Away from Public Areas
Much Faster Connection Speed to Get Online
Easy for Building Operators to Connect
WHY FOXFAB IS THE BEST CHOICE TO PROVIDE GENERATOR CONNECTION EQUIPMENT: 
Foxfab Power Solutions was founded in '2007 as a manufacturer serving the Electrical Industry.  Our Engineering and Design Teams focus on continual Innovation of ETL/CSA/UL certified Control and Distribution products within the Outdoor Power Solutions market.
Working closely with our Partners– Power and Control Engineering Consultants, Generator Set Distributors/OEM's, Electrical Distributors and Contractors– to develop Unique Solutions for specific Customer Needs.
As a certified Panel Shop to UL-508A we are Approved to manufacture Industrial Control Panels and our Engineering Department provides Design Expertise for Control and automation, Power Distribution and Protection, including: 
1)  Commercial and Spec Grade Cam-Lok Gen-set Connection Cabinets, to 600 VAC & 5000 Amps, with Breaker, Fused or Non-Fused Switch
2)  UL-1008 Listed Manual Transfer Switches with Cam-Lok Connection Cabinet Integral, or Rotary Disconnect + Cam-Lok Connection Cabinet, Nema 1, Nema 3R, Aluminum 304 SS, 316 SS
3)  Spec Grade Load Bank Com-Lok Connection Cabinets + 3-way Manual Transfer Switch, Wall-mounted or Pad-mounted, 800A – 4000A Aluminum, 304 SS or 316 SS, Lug Kits, Breakers or Fused Switches
4)  Manual Transfer Switches ,Fused & Non-fused. Nema 3R, Wall-mounted or Free Standing, 100A to 1200A, Rotary Disconnect Switch, Lights
5)  Transformers & Sub-stations, Nema 3R, Louvers + Filters, Dual Transformers up to 750 KVA, Fan, Light Fixture/On-Off, Over-hanging Roof, Nema 1, 4, 4X & 12, Heater/Thermostat, Alum. + S.S.
6)  Parking Lot Controllers, Nema 3R, FoxLogic Advanced Controller with Programmable Temp. Ctl. Setpoints, Cycle Length, Thermostat Time of Day Clock, Nema 1,4,4X & 12, Powder Coated, Alum. or S.S. H-O-A Switch, Load Shedding Terminals (for Transfer Switch Interlock)
7)  Main Distribution Centers, Nema 3R, Marine Grade Aluminum, Louvers with Filters, Service Entrance Main Breaker, Dry type Transformer, Secondary Distribution Panel, Control Panel c/w RTU/PLC plus UPS Motor Starters, Meter Base ETL Certified Assembly, Lighting/Heater
8)  Power Pedestals, Nema 3R, 4, 4X Marine Grade aluminum, Mini-Breakers, Receptacles, Photocell Activated LED Lighting, H20 Hose Connections, Telephone/Cable/High Speed Internet Connections, Stainless Steel
9)  Highway Control, Nema 3R, Pole Mounted, Service Entrance Main Breaker, Controls Section, Flasher Controls, HOA Switch, Photocell Nema 1, 4, 4X, Aluminum or Stainless Steel, Pad-lockable Flip Door c/w Viewing Window for Meter Base Section
10)  Lighting Control, Aluminum, Galvanized Steel or S.S., Multiple Contactor Configurations, Time of Day Clock, External Photocell, Control Transformer, Custom Control Logic, LED Pilot Light